November and December passed in a blur with 6 puppies in the house, and the second weekend in December saw us on the road with four of the pups going to their forever homes. Two of the special Storm puppies will be staying here with us here at Debalys.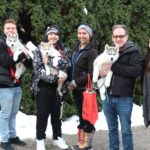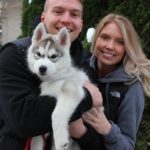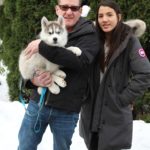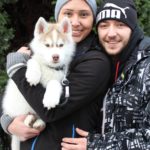 October 14 we welcomed in the STORM litter ( Kirby X Titan) during an early snow storm. 4 males and 2 females. Kirby is proving herself to be an amazing second time mom, and the pups all tripled their birth weight by 16 days old.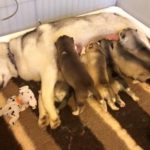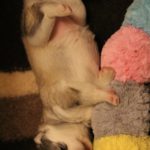 I also allowed Titan to stand at stud to an outside female bred by Sarah and Teghyn Kube of SnowDreams Siberians in Charlie Lake, and he blessed their kennel with 3 boys and 2 girls 🙂
September starts with a bang – NEW Can Ch Debalys Princess Cinderella with my dear friend Ann and I and all her puppy group ribbons.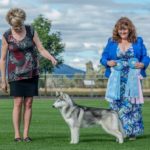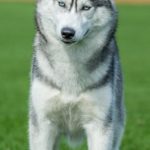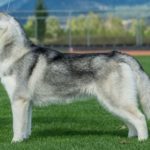 July 2016 is on it's way out, and we wrapped up our scheduled show in Prince George this past weekend. Fairytale and Kirby both competed in the specials ring for Grand Championship points, and Kirby finished with 24 points at the end of the weekend and a group 3 placement. Fairy earned another 6 points, taking her to 8! Jasmine earned 6 points including a Best of Breed with Yvonne Savard. Proud of this young eye catcher! Not to be outdone, her sister Cinder took 6 points from the junior puppy class and baby brother Maxi could not let the girls walk away with everything, and he and his co owner Angela strutted their moves to earn 4 points winning BOW twice. Special thanks to my dog show buddy Ann for helping me in the classes and Claire for showing Fairytale, and to the famous Anna Michele for her extraordinary shots of the Debalys Siberians inside and out of the rings!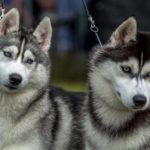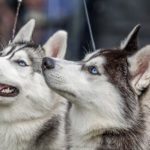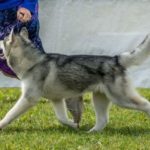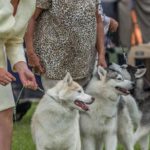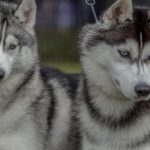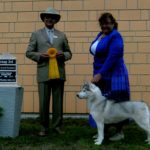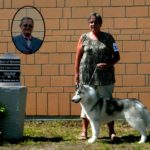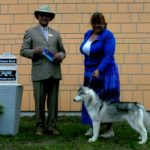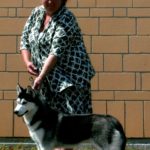 June 2016 has come to a close, and it has been a very busy month at Debalys Siberians. All the puppies have gone to their new forever home and I could not be happier with all the wonderful families. We took in a show in Grande Prairie where Kirby earned 8 points towards her Grand Championship (BARE NAKKED) and Fairytale earned 2. Fairytale also competed with young Teghyn in Junior handling and they pulled off best Junior Hander, congrats girls!  Was great to spend a camping show weekend with my lovely daughter Bridgit, watching her compete with her Berner in the obedience ring.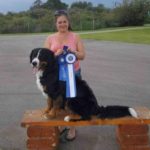 May started out with a BANG in Burns Lake at the Lakes and District Kennel Club show. Uno completed his Rally Advanced titles making it his sixth obedience titles in three years, but he was not finished there. He won 3 out of 4 Best of Breed, and a Group 3 and a Group 4 placement to finish his Grand Championship with 24 points.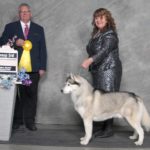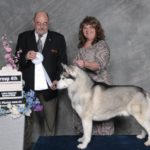 Jasmine made her debut as a baby puppy and won a best Baby Puppy in Group placement.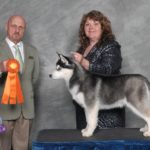 Kirby and Uno would like to announce the April Fool's Litter, born on April 2 2016 – She even fooled me, as I was certain they would arrive April 1st!
One Boy, and 5 Girls, all shades of grey.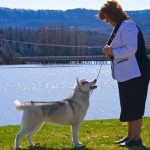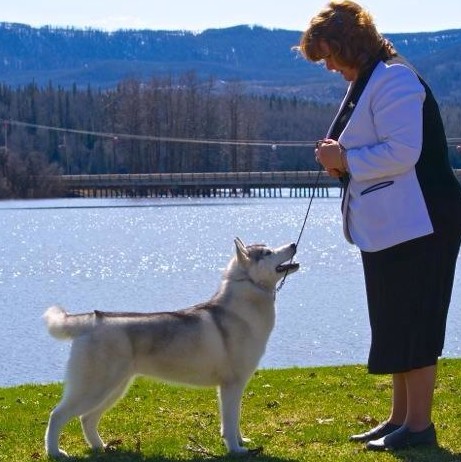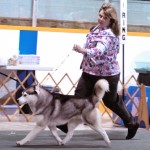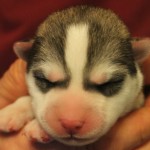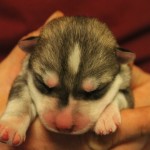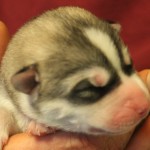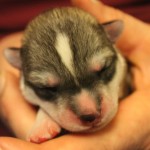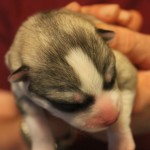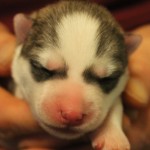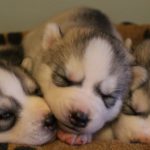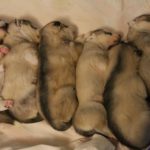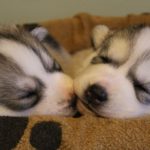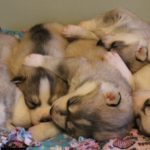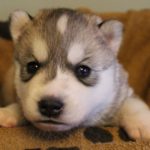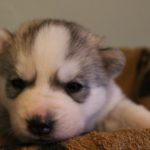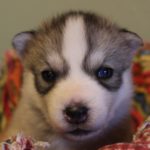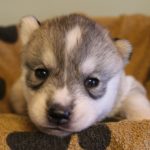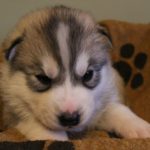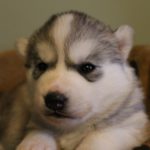 February finds us super busy at Debalys with a houseful of beautiful puppies. Five weeks old and first foray to the yard to discover snow! They had a blast!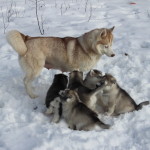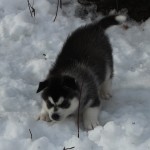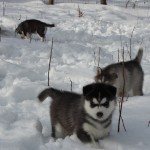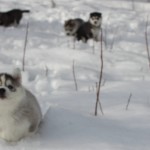 January 5 2016 – PUPPIES
My much anticipated litter of puppies has arrived. Fairytale and Elvis are the proud parents of 3 girls (2 black and white and 1 dark grey) and 3 boys (all dark grey). All puppies are presold.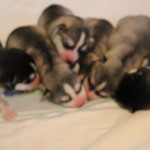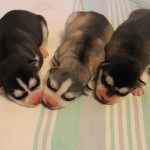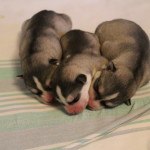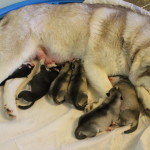 December has come and is on it's way out the door.
2015 was a memorable year for Debalys Siberians. With very limited showing Titan (BPIS BISS Can GrCh Debalys Dark Side Of The Moon) finished as number 11 and his cousin Kirby (Can Ch Debalys Kirby) is in number 20 position. Titan was shown three weekends and Kirby was only shown 2 days. Titans sire, Uno (Can Ch Debalys Once In A Blue Moon CGN CD RI) was ranked number 5 Siberian Husky in Rally Obedience.
We are anxiously awaiting our much anticipated litter from Fairytale and Elvis. Puppies are due any day.
November newsflash – Fairytale has been bred to Elvis, and puppies are due the beginning of the new year!
Uno, Mike and I went to Prince George to attend a 2 day Rally Trial in October and Uno completed his Rally Intermediate title with a score of 82. Uno also earned two high in class in Rally Advanced with scored of 87 and 96. I am so proud of this boy, he has never NQ'ed in a single trial I have entered him in!
Hard to believe summer has flown by so quickly. Moving right along into September saw us at the Sagebrush Working and Herding Specialty in Kamloops BC, and UNO earning scores of a 78 and a 92 in Rally Intermediate earning him his first two legs towards a new title 🙂 Two huge handler errors with the 78 score, and sadly I cost UNO 20 points. I have apologized profusely for being such an inferior team member and endeavor to do better by my boy!
September 7 – 8 Kirby was bred to Quicksilver and November 9 -10 should see puppies here at Debalys! Ironically November 10 will be Quicksilver's 9th Birthday! *UPDATE* Sadly when Kirby was taken for an ultrasound, there were no puppies.
August has started well with Debalys Dogs, as our California connection, Linda Hause and her special boy Jasper scored a 5 point major in Dixon, the first weekend in August. Debalys Jasper at Zarniva is just needing a single major to become an AKC Champion!!!
July started with a bang with Debalys 24th conformation Champion! Huge congratulations to UKC Champion and NEW CKC Champion Debalys Dirt Devil WD and his co owner Deb Langlois!!!!!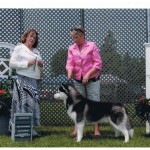 Ch Debalys Kirby had her hips graded last month by OFA and we are pleased to say they came back EXCELLENT!!!
June has come to a close with good news and bad!
Tragically Fairytale delivered 9 beautiful grey and black puppies, all of which were dead at birth on June 20 2015. Fairy and I have been grieving, but endeavor to accept and move on.
Titan was successful in the rings in Thunder Bay June 26-28 2015, earning three BOB wins and a Group 2 and a Group 4 placement. Thank you Phyllis Pancel and Vicky Umpleby for finding my boy in group – and to Justin Young for your expert presentation. Titan currently sits number 8 in breed ranking.
June 29 2015 and Titan's OFA evaluation has come back Excellent. Happy Dance today!
May was a spectacular month for Debalys Siberians in both rings.
May 1-3 Titan was shown in Thunder Bay, Ontario where he earned his GrCH, as well as a group 3 and 1 placement and Best In NATIONAL Specialty Show!
May 2 UNO completed his final leg for his Companion Dog title in Burns Lake, BC!
May 16-17 Kirby made her first appearance as a Special and earned 10 Grand Championship points and two group 1 placements.
BPIS BISS GrCH Debalys Dark Side Of The Moon (TITAN) and his Sire,
CH Debalys Once In A Blue Moon CGN RN CD (UNO) both have ads hitting the internet on June 10 2015 in Canadian Dog Fanciers online magazine.