RUMOR – MBBPIG MBPIG CAN GCH Debalys Spring Fling
Sire: RBIS CAN GR CH Debalys Christmas Caper
Dam: CAN GR CH Debalys Sultana Jasmine AOM
DOB: MARCH 27 2019
CKC: GE800549
Health Clearances:
CHIC 159745
Eyes Clear S-12189/20-19OCNI
Hips: Excellent SH-21460E26F-VPI
Elbows: Normal SH-EL1075F26-VPI
Rumor made her debut in July 2019 in Prince George BC as a baby puppy where she won 2 Best Baby Puppy in Group ribbons.
Her first outing in the classes came in September in Lloydminster Sask, where she earned her first point winning Best of Opposite Sex over a female Champion at 6 months old.
In October I took Rumor to Red Deer Alberta where she won all three Best Puppy in Breed, one Best puppy in Group and 9 more points towards her Championship to gain enough points for her Canadian Championship. I decided to leave her in the 'classes' for the next weekend's shows in Camrose Alberta, where she won Best of Winners and Best of Opposite for a 4 point win and ended the weekend beating her Sire for Best of Breed and her final Best Puppy in Group win.
Rumor finished 2019 in 35th place for Siberians in only 3 weekends shown in the Junior Puppy Class.
Rumor is my second 8TH Generation Champion. I am so incredibly proud of my breeding program!
With the onset of COVID in March 2020, shows practically ground to a halt but I got out where and when shows were available, even if it meant driving 12 hours one way. I am so very pleased to say that Rumor completed the requirements fror her GRAND CHAMPIONSHIP earning pojnts in every single show she was entered in!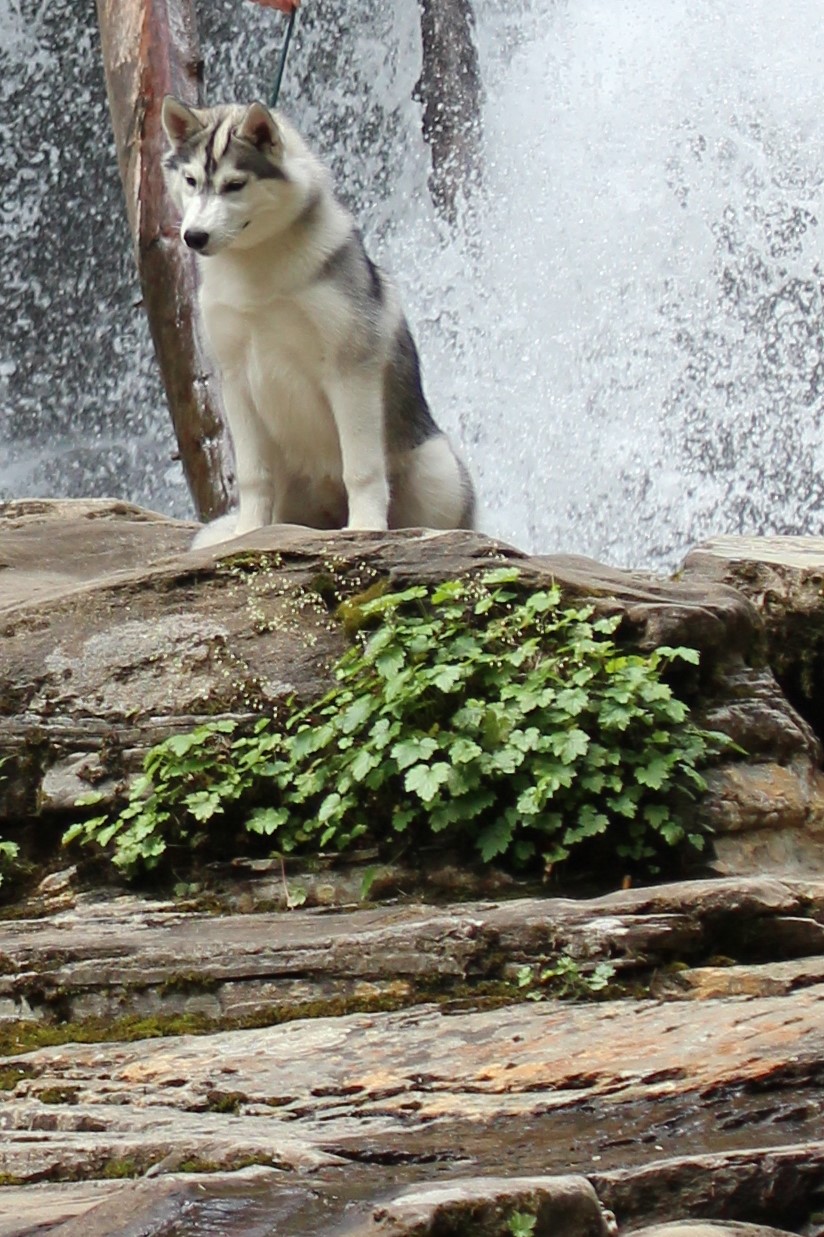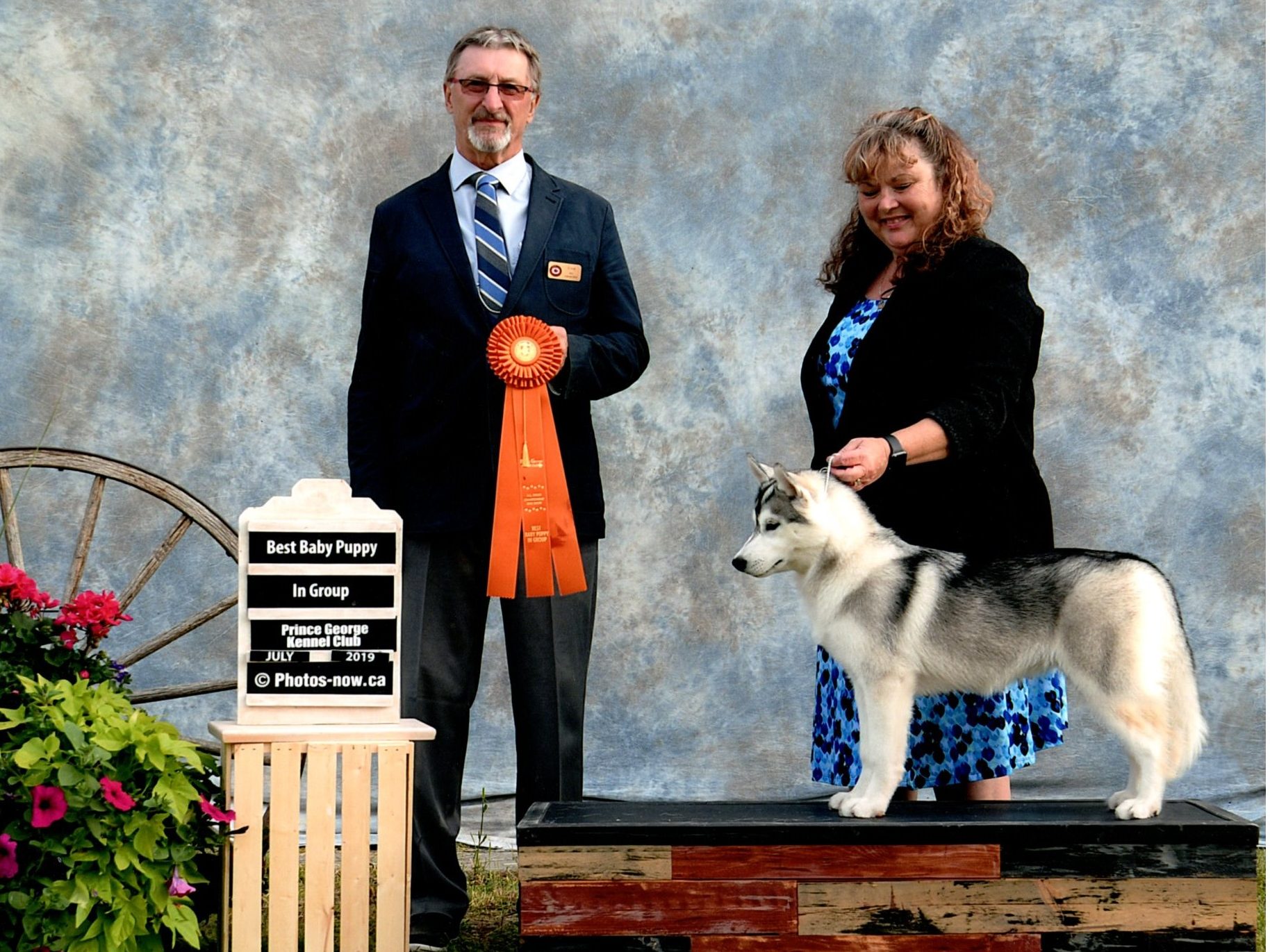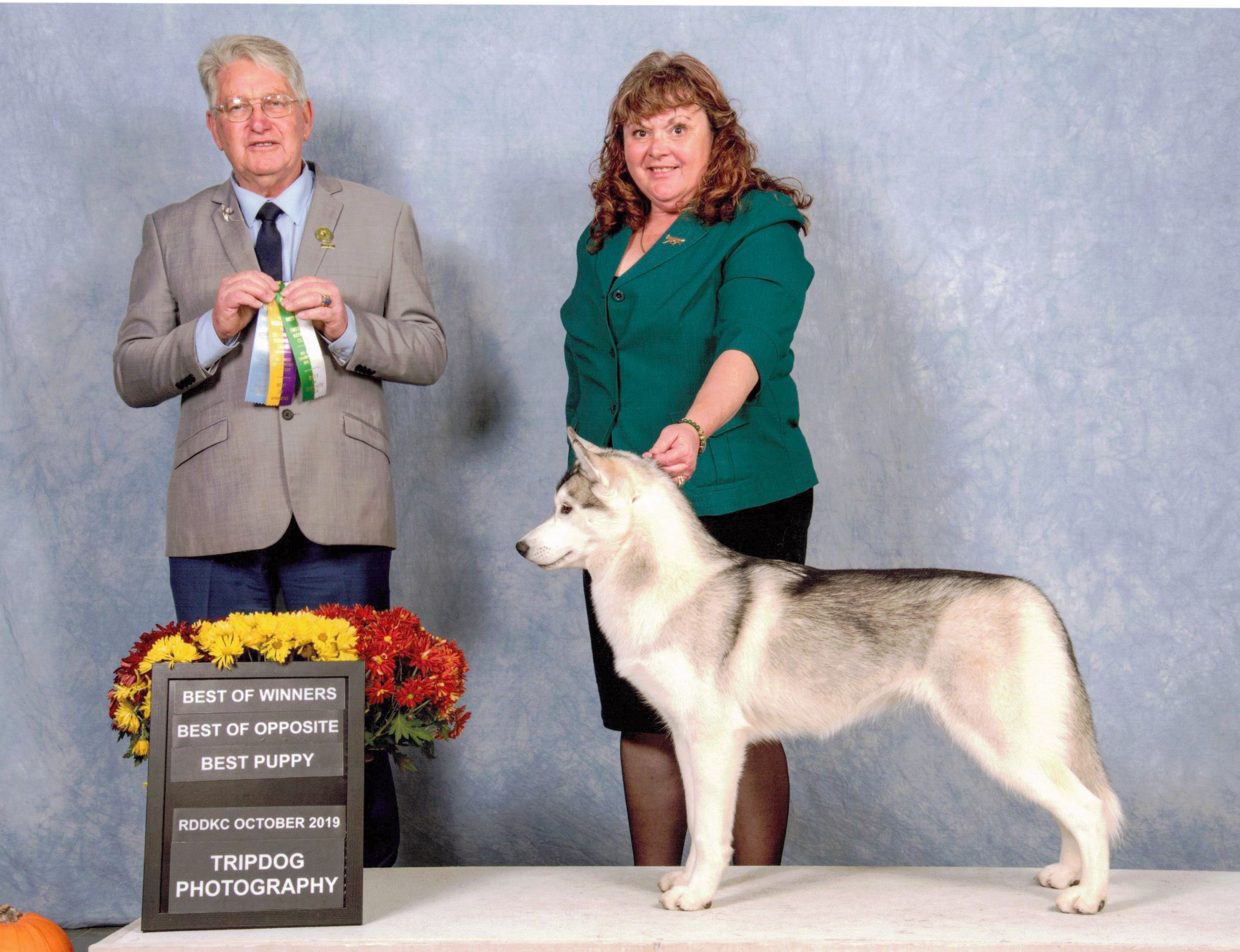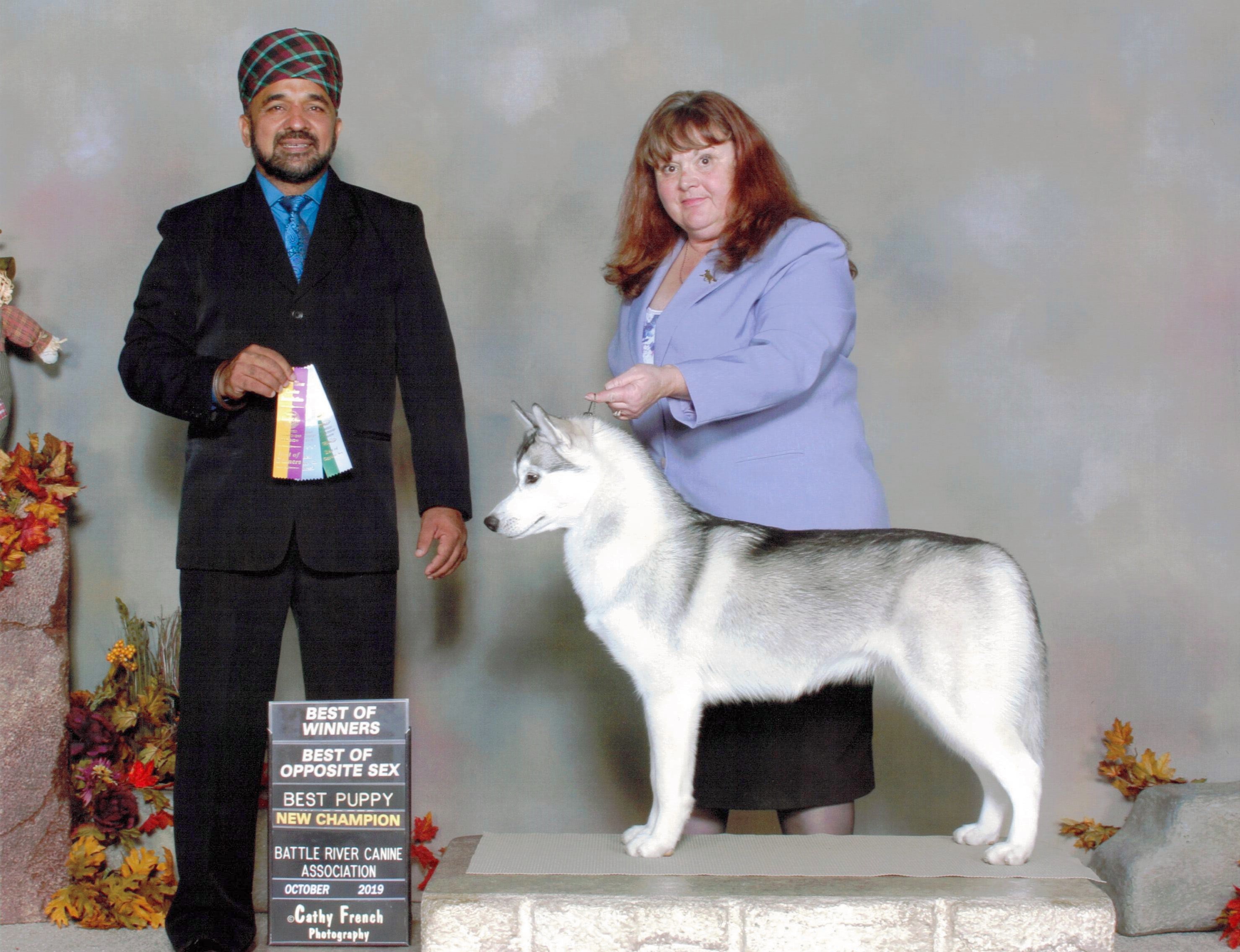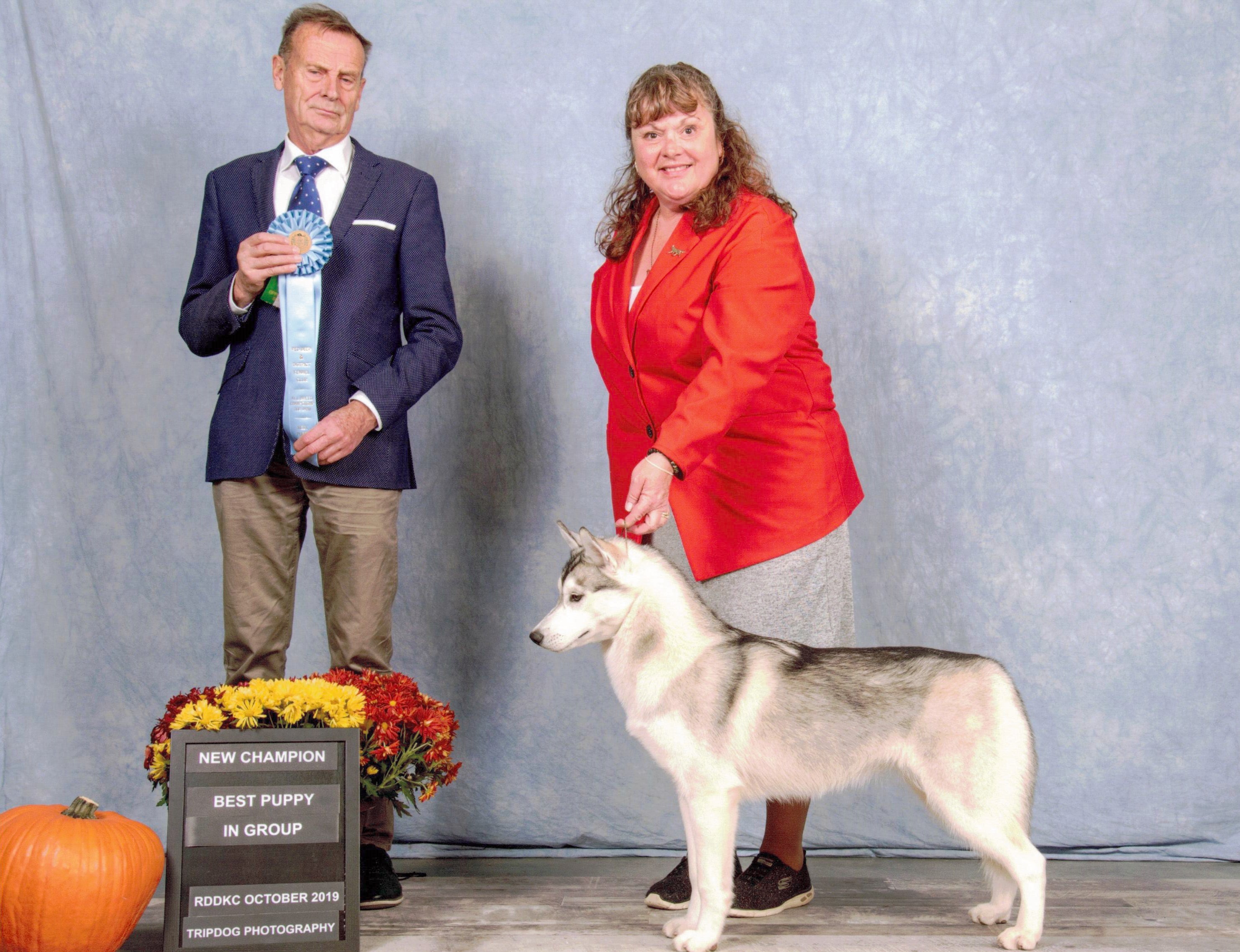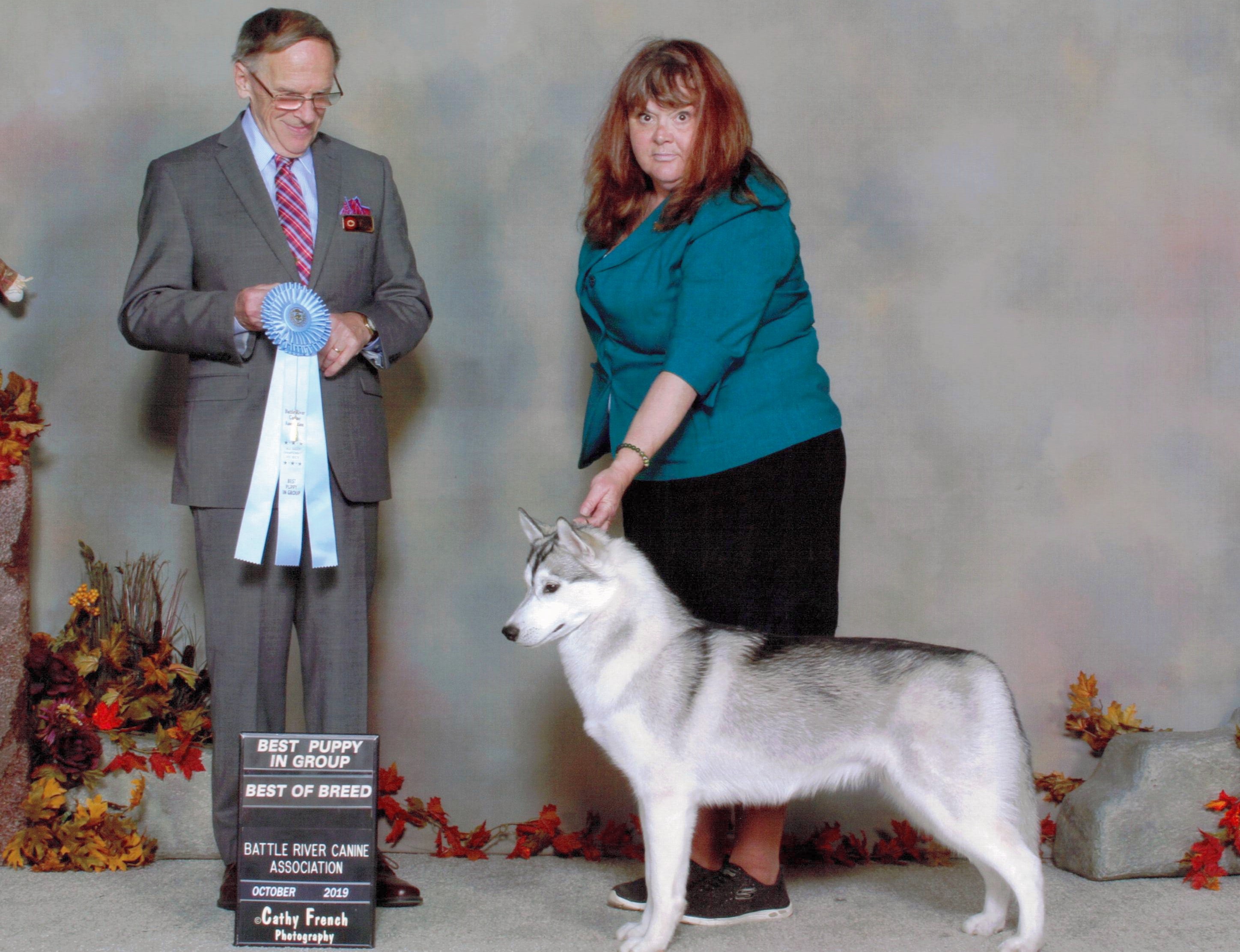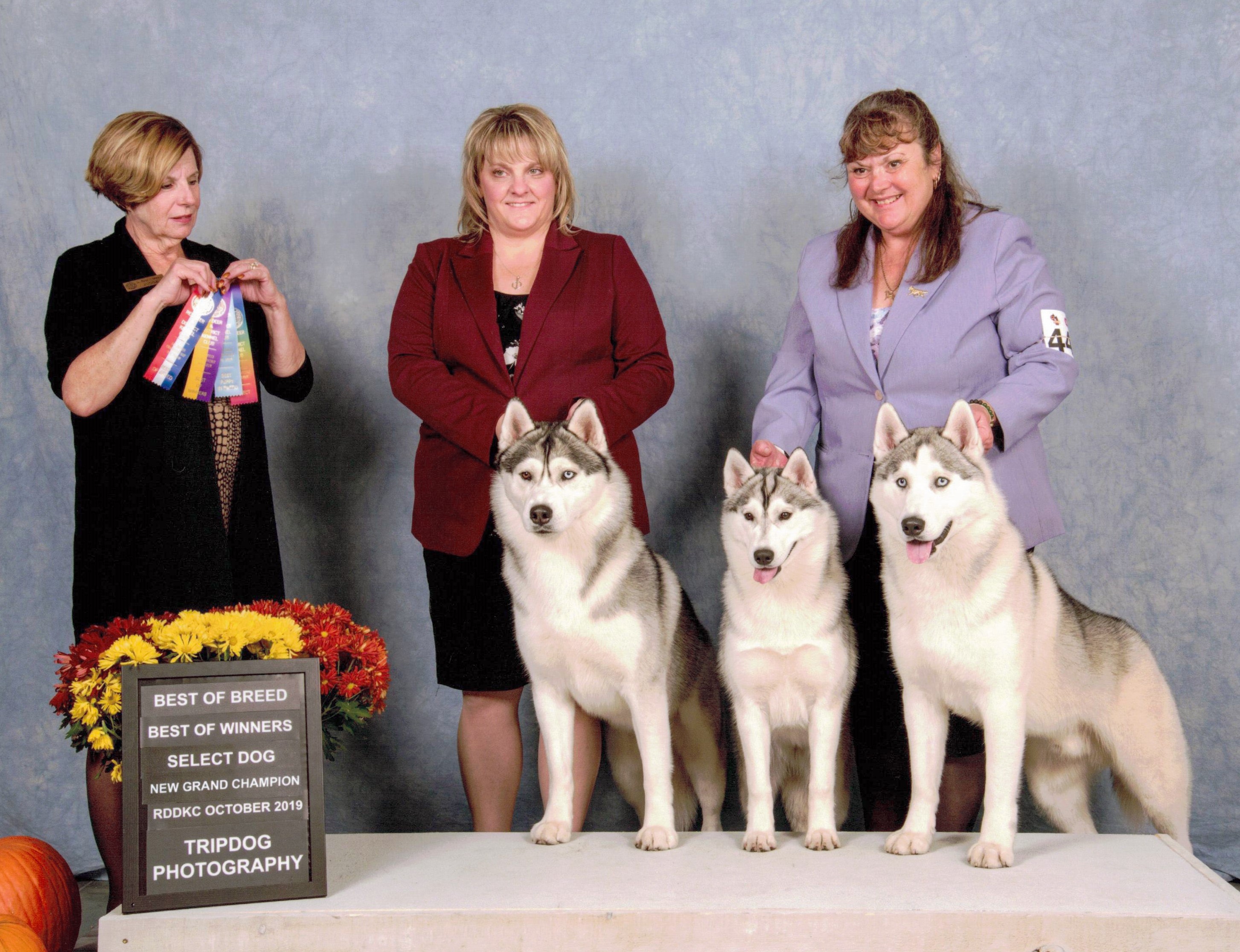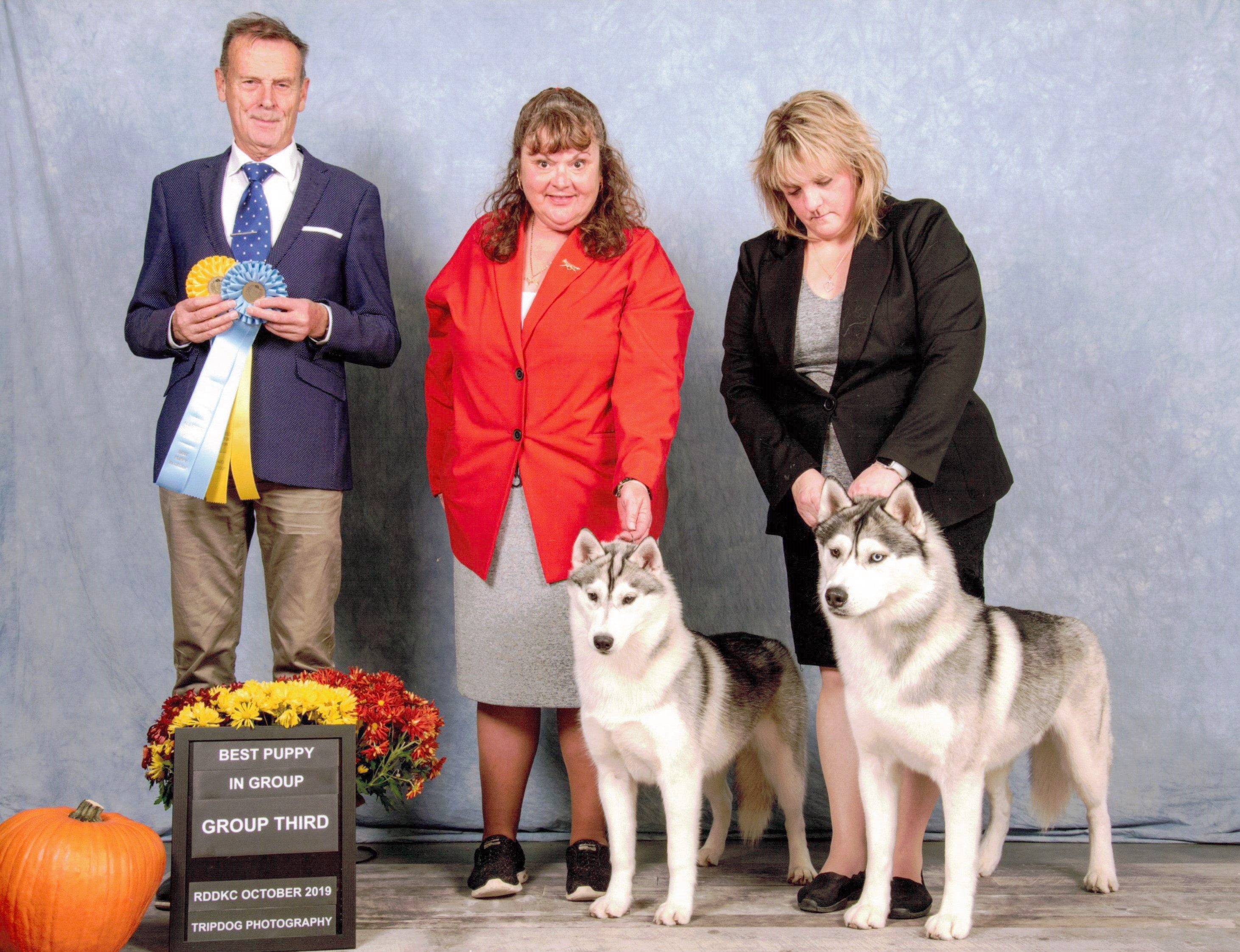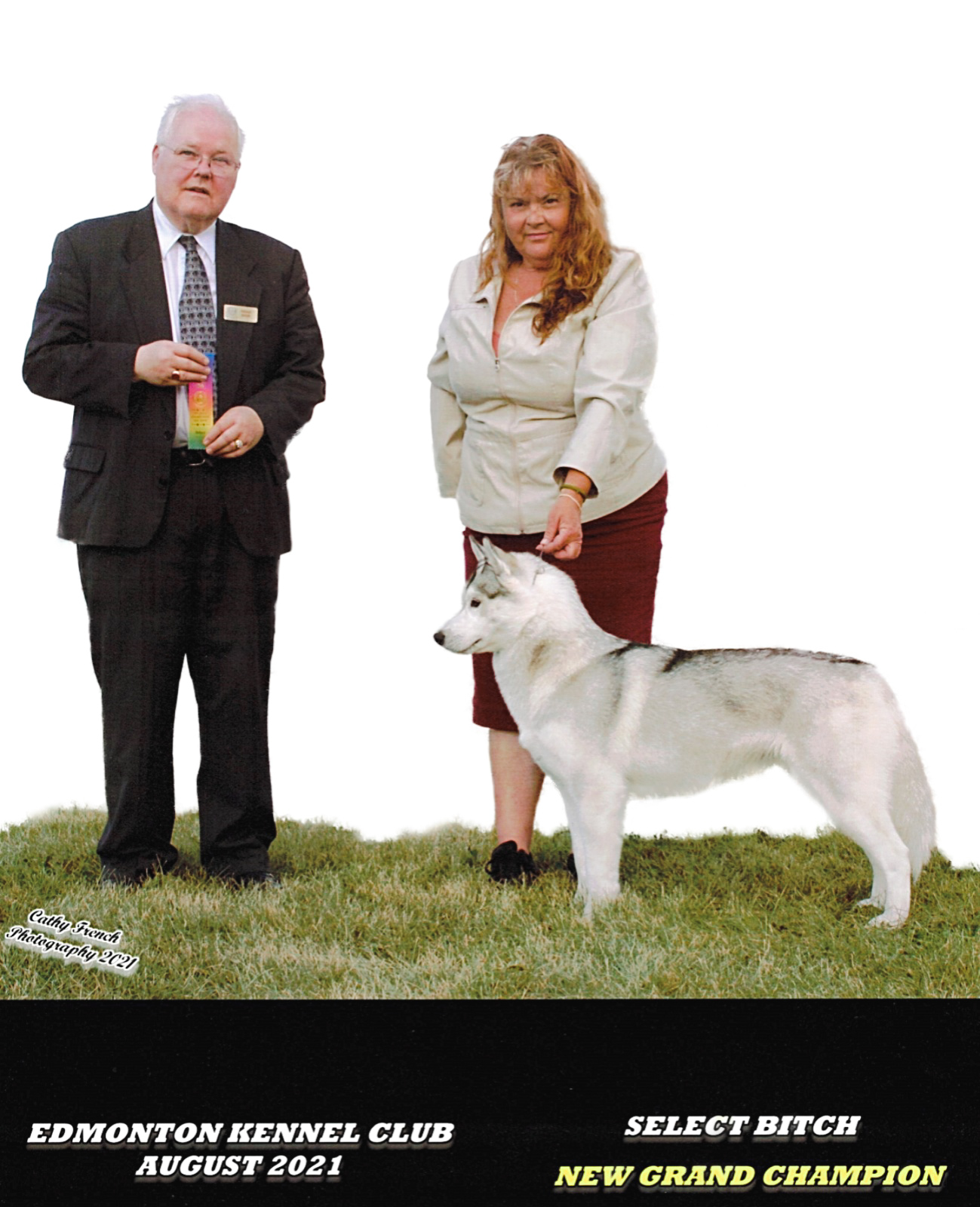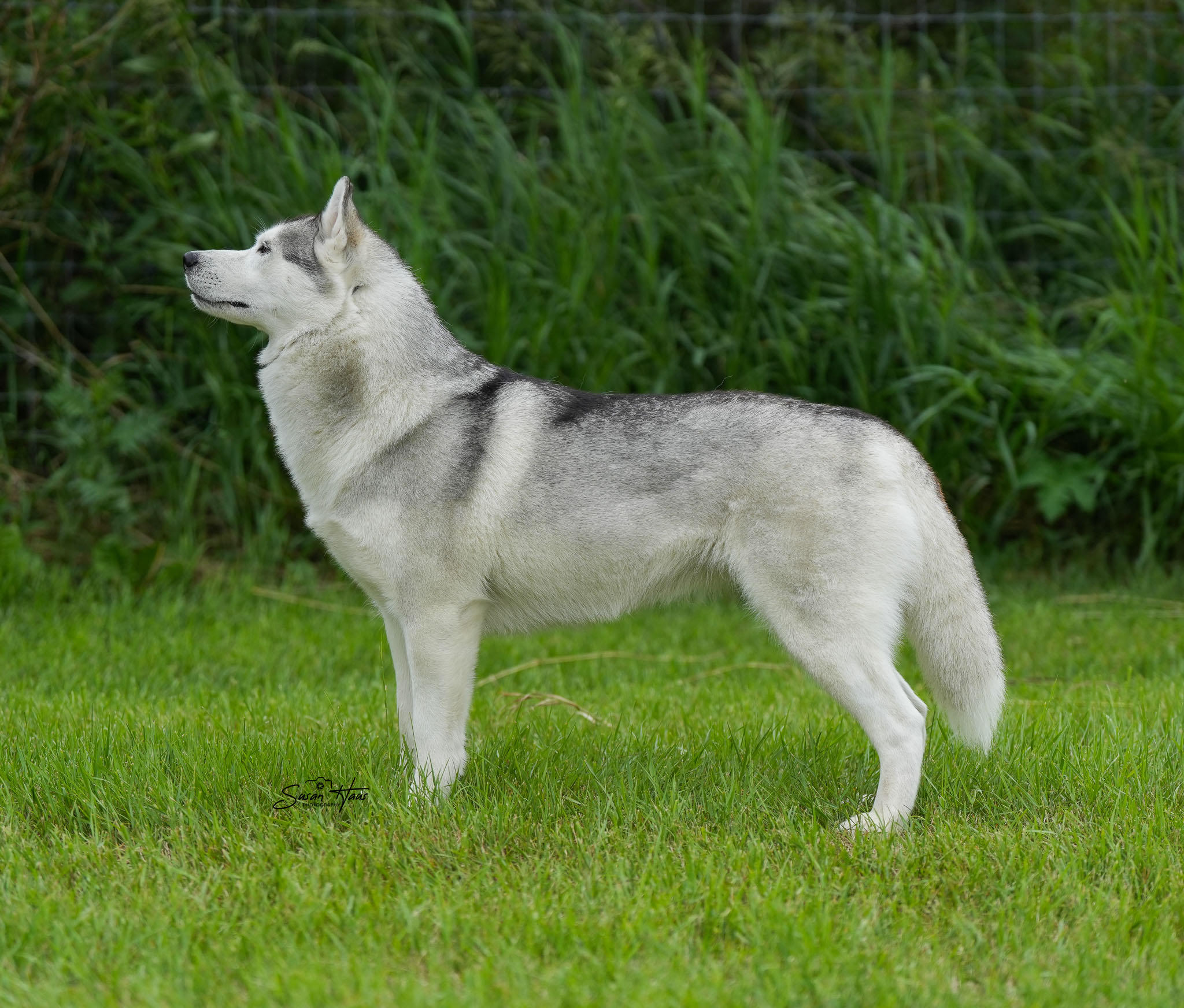 RUMOR – 4 Yrs. Self Stacked!